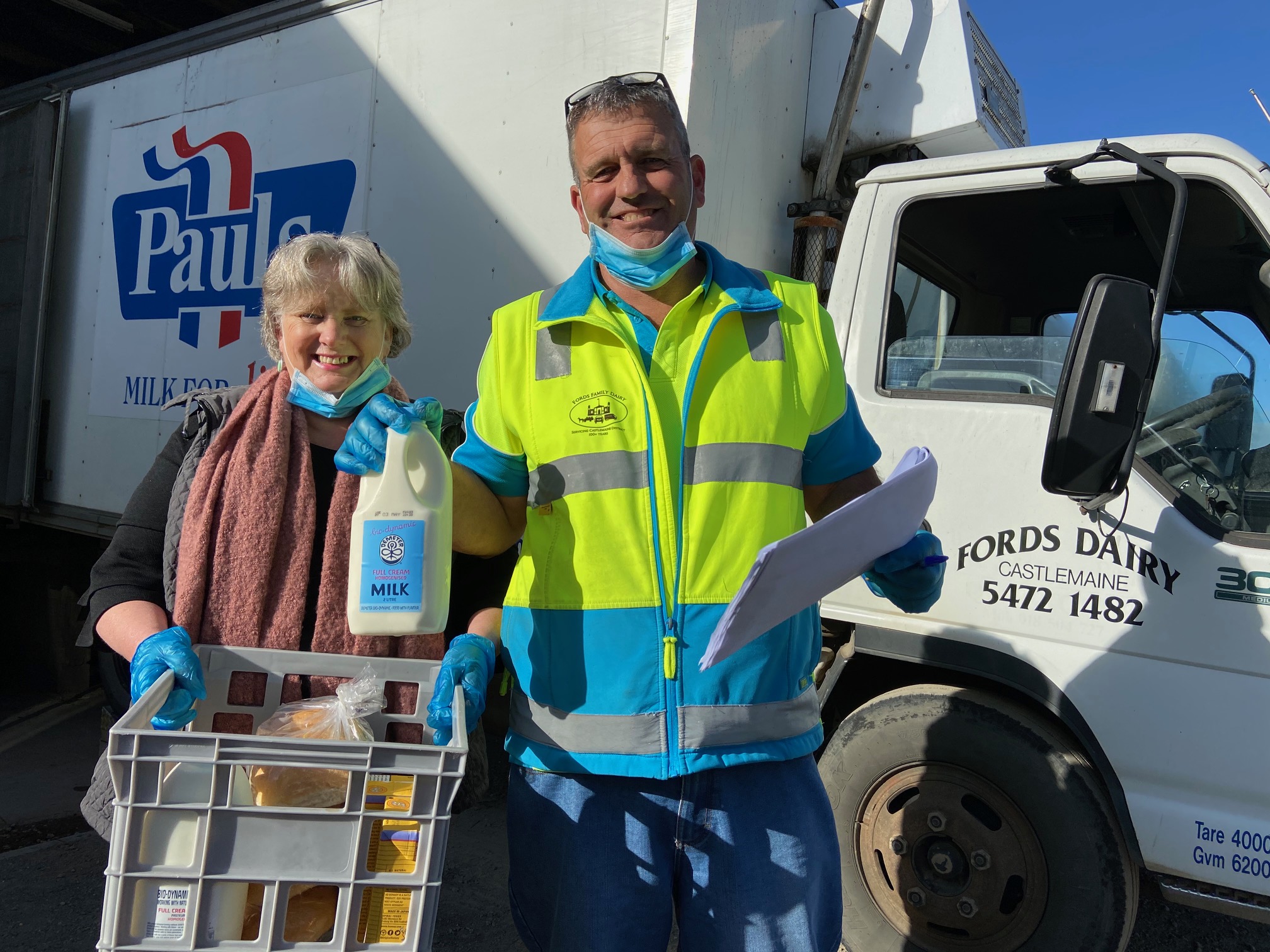 One of Castlemaine's oldest businesses Fords Family Dairy (S. Ford and Sons Pty Ltd) has launched a new home delivery service amid the Coronavirus COVID-19 pandemic.
The new initiative means local residents can get fresh milk delivered to their door for the first time in around 35 years!
Fords Family Dairy operators Kevin and Sue-Ellen Ford said the initiative aims to deliver fresh milk, dairy and local bakery goods to community members during this period of self-isolation while supporting local businesses and saving local jobs. See today's Mail for the full story. 
You can pick up a copy of the Mail at Castlemaine News and Lotto, Castlemaine IGA Barker Street and local milkbars and stores.