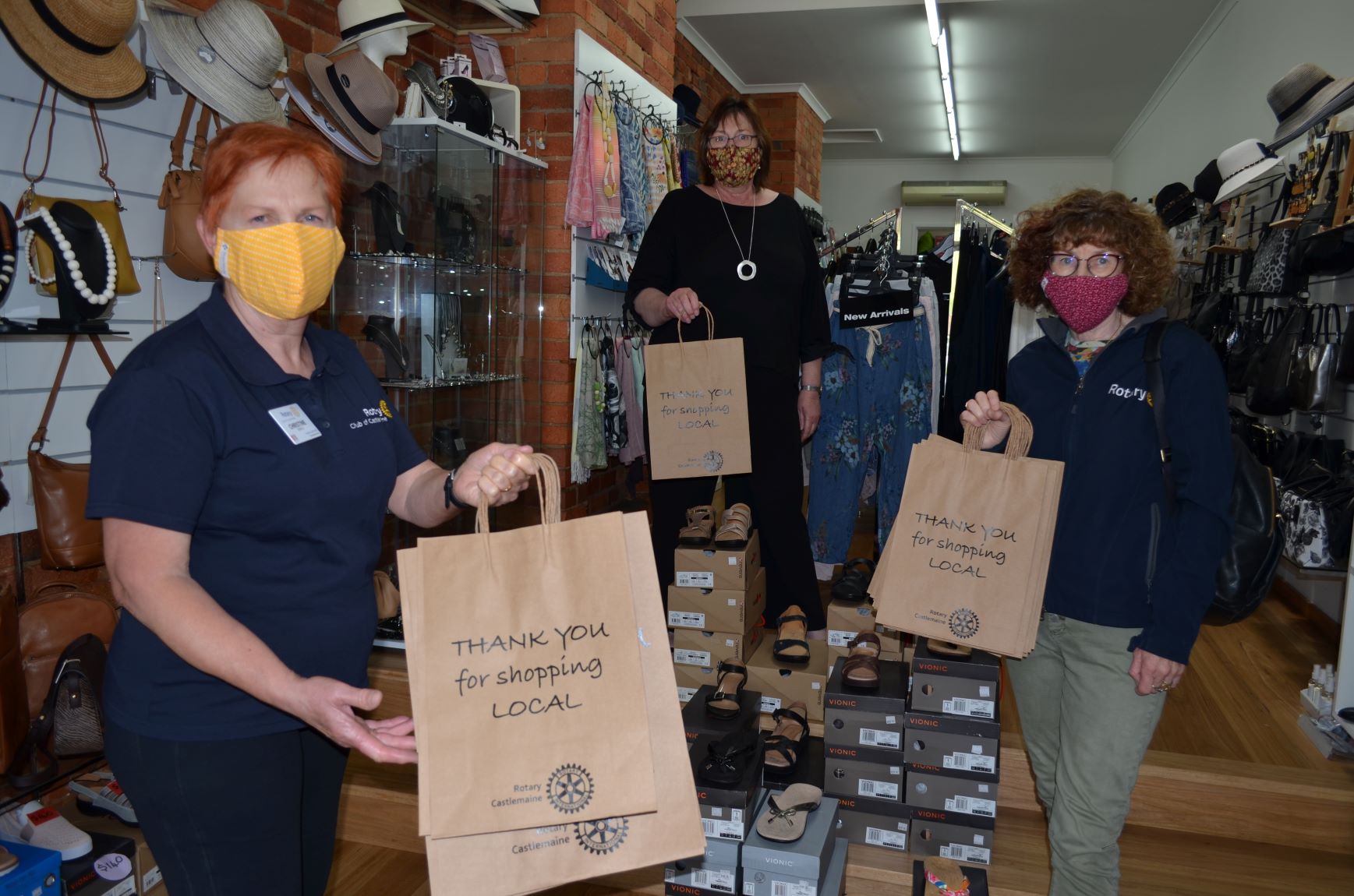 The Rotary Club of Castlemaine is doing its best to promote the 'Buy Local' message by printing and distributing free recyclable bags to local businesses.
The club's new president Christine Barkla and secretary Lyndal McClure said they had thought long and hard about how they could support local business after the impacts of the pandemic.
"Local businesses have been wonderful supporters of Rotary, donating prizes for our Truck Show and Art Show, and we wanted to give something back and show them our support," Christine said.
The community service organisation had 2000 bags printed by local businesswoman Alison Crilly of After Bags at Welshmans Reef and began handing them out to local businesses early last week.
"It was good to be able to get the bags printed locally and we hope that shoppers will retain them and reuse them," they said. See the Mail for the full story.