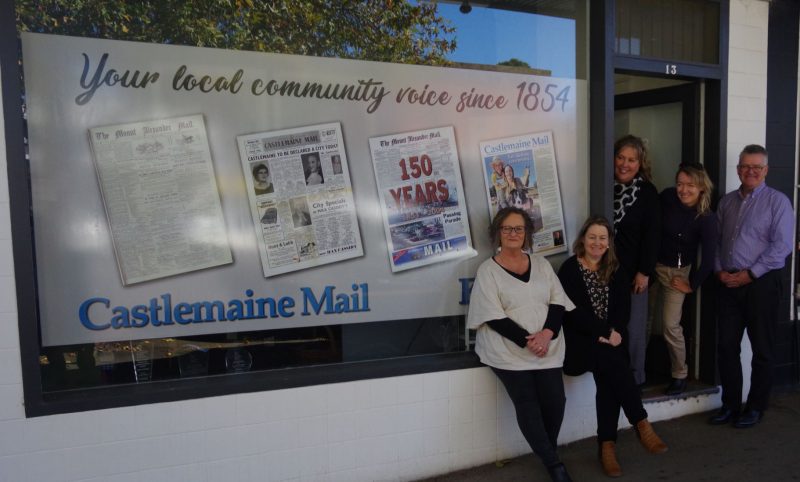 The team at the Castlemaine Mail have settled into our new home at 13 Hargraves Street.
We had plenty to celebrate this week with our new signage going up and our historic newspaper celebrating its 167th birthday on Thursday!
The first edition of our predecessor the Mount Alexander Mail came off the press on May 6, 1854 at 107 Mostyn Street and the paper has been proudly bringing Castlemaine and surrounding districts their local news ever since! See the Mail for the full story. Out Now.