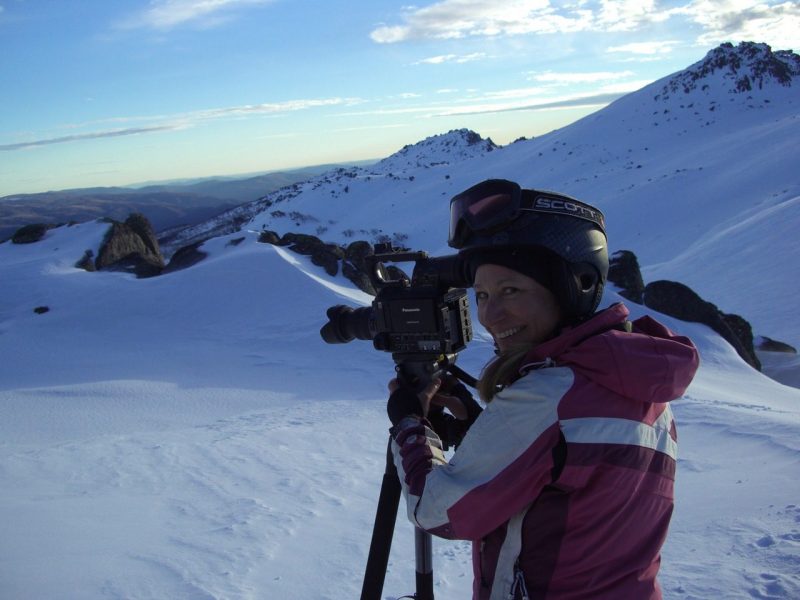 Castlemaine's School Strike 4 Climate student climate change activists feature in new book Beyond Climate Grief by former ABC Catalyst journalist Dr Jonica Newby.
Some of the students were scheduled to appear in conversation with author at Stoneman's Bookroom tomorrow, May 29, before Victoria's snap seven day lockdown was announced.
The award-wining journalist had just finished her 20 year tenure with Catalyst and was enjoying a magical holiday in the snowfields of Japan, when a chance meeting with a ski instructor from Switzerland shocked her beyond belief and put her on a path of discovery.
"I thought hang on what is a Swiss ski instructor doing in Japan during their busiest time of the year? I was shocked to discover he was in search of good snow as Switzerland had a green Christmas that year," Jonica said.
On returning home the writer plunged herself into research on what global warming will do to the snow country she loves and what she learnt ultimately plunged her into a deep depression which she later discovered has a term 'Climate Grief'.
Newby began to wonder how others were coping and began to consider the possibility of writing a book which explored how to navigate the emotional turmoil of climate change. See the Mail for the full story.