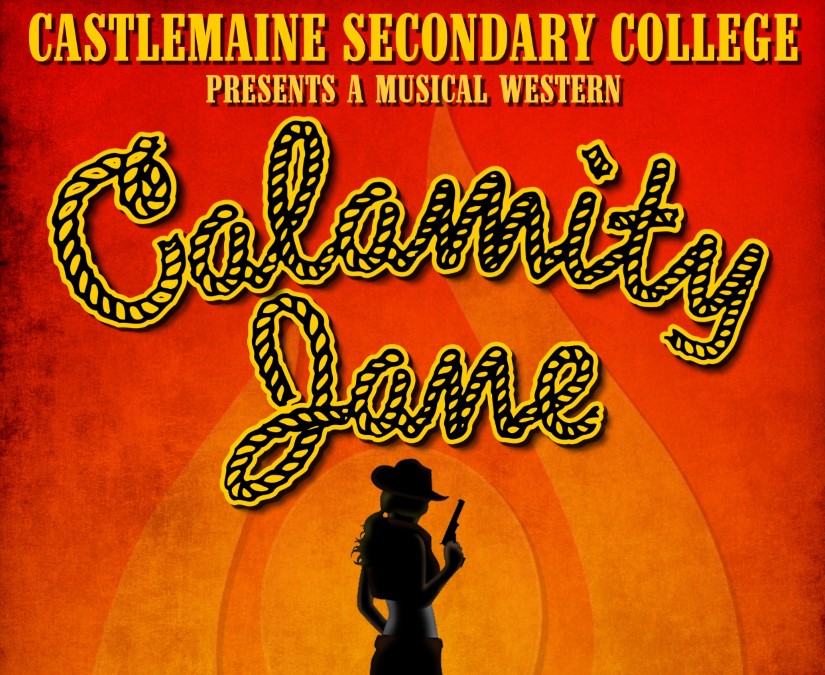 Castlemaine Secondary College student Karli Showell spent her work experience week with the Castlemaine Mail editorial team recently to get a taste of life as a journalist and photographer. We invited Karli to write something of interest to her and are delighted to share this piece she wrote about CSC's upcoming production, Calamity Jane!

Karli Showell
Castlemaine Secondary College is proud to present our upcoming production of Calamity Jane! This year I'm the stage manager for our school production and, as I was doing work experience at the newspaper, I thought this would be a great opportunity for a little promotion!
In the past you may have been to some of our other CSC productions including our most recent ones; Little Shop of Horrors, Into the Woods, and Grease. This year's old time favourite musical is hitting it off with rehearsals already underway, costumes being made and props being sourced from all around town!
Calamity Jane is a musical about American frontierswoman, Martha Jane Cannary, who was known for being an acquaintance of Wild Bill Hickok and fighting against Indians. Our musical being based off the movie starring Doris Day as Calamity, directed by David Butler and produced by the Warner Brothers, has a humorous cast and little modern tweaks.
The main casting roles including some of our Year 12's, Lilly Betts as Calamity, Dante Michielin as Lieut. Danny Gilmartin, Nioka Mellick-Cooper as Henry Miller, Holly Showell-Roche as Rattlesnake, Murray Hammersley as Joe and other main characters including Lloyd Meadows as Wild Bill Hickok, Maisie Mellick-Cooper as Katie Brown, Isla Byrne as Susan, Teague Calloway as Francis Fryer, Sigrid Doolan as Adelaide Adams, Nelly Wilsher as Doc, Michael Penrose as Hank, Otis Showell-Roche as Pete and Alkira O'Sullivan as the Colonel of Fort Scully.
The chorus this year being made up of mainly Year 7 and 8 students and our main singing chorus of Year 10 and 11 students.
We are always lucky to have many parent and teacher helpers with the school's own drama teacher Darren Lowe filling the role of director. This year Year 12 student Martineau Byrne has also taken on the role choreographer.
Parents and teachers help to make costumes and source props and also do hair and makeup on the production nights. My job as stage manager involves writing
down directions and props for the cast members and also working out sound and lighting cues for the other stage crew.
Our school prides itself on having one of the best music streams, offering music camps and school productions. But these events couldn't happen without the support of you – the community – buying cakes and sausages at our bake sales and buying tickets for our shows.
This latest experience behind the scenes has given me the chance to work with some amazing people and learn a lot about the industry of productions.
So please, come and see this terrific production and support all the hard work and effort that has gone into making it possible. The show will be staged at the Castlemaine Town Hall for three shows only on Thursday August 30, Friday August 31 and Saturday September 1 at 7.30pm. Tickets are $25 for adults, $15 for students and $70 families (2 adults, 2 kids) and can be purchased online at Trybooking.com/388595.