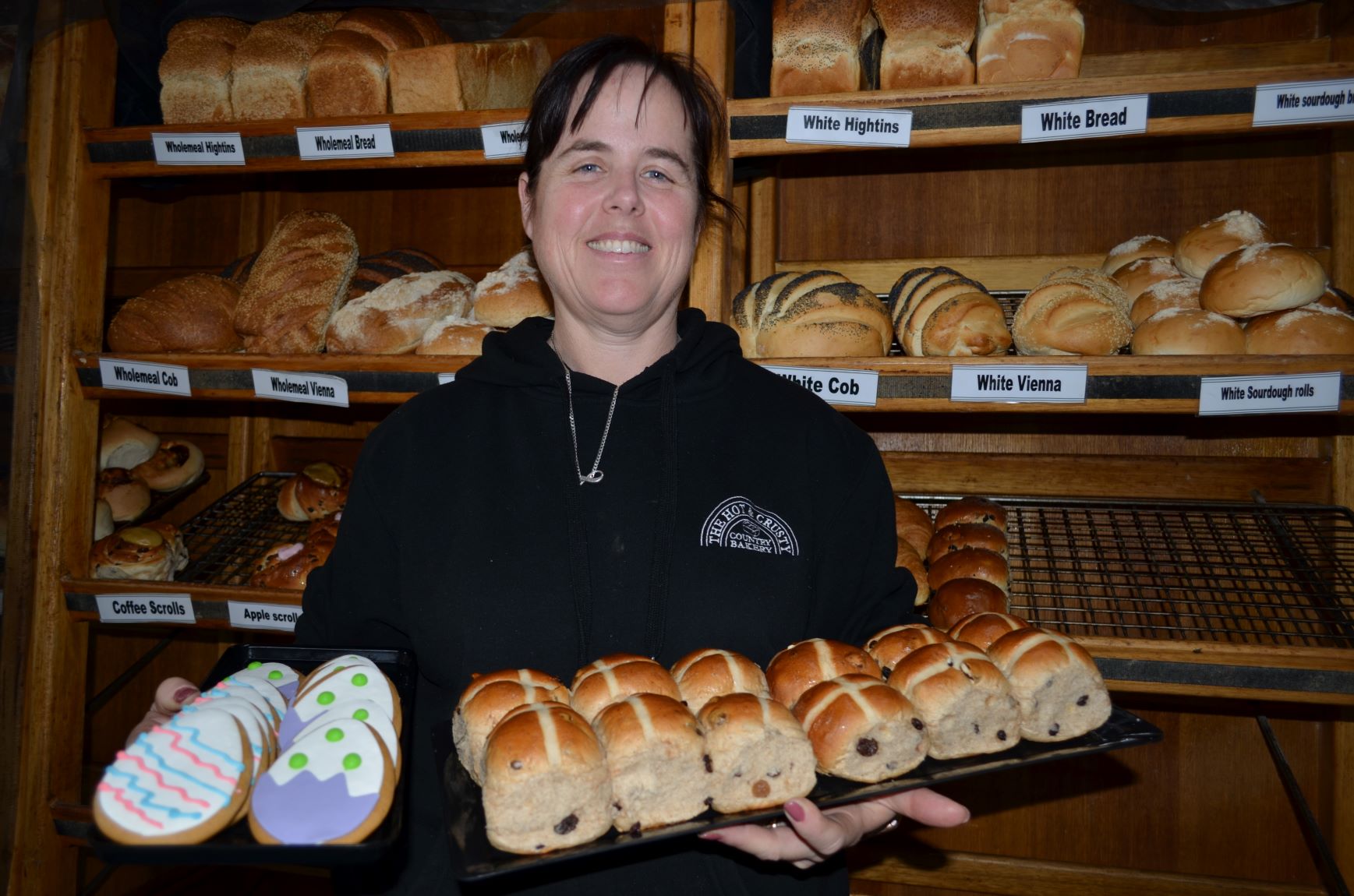 The Castlemaine Mail Golden Ticket promotion is steaming along with the sixth piece of the puzzle to be found in today's paper.
We thank the 22 amazing local businesses that are our Golden Ticket partners for their continued support of the buy local promotion at this very difficult time. Buying local has never been more important! This week we chatted to Geraldine Rye of Castlemaine's renowned Hot & Crusty Country Bakery and The Barker Street Cafe.
Busy businesswoman Geraldine Rye said that while things are a little quieter than normal they are continuing to offer takeaway options at both venues.
"Hot & Crusty has been serving the community for a long time. It's an honour to be at the helm now. We continue to offer all the baked goods and staples the business has become synonymous for and we have also added to the range of sweet treats which is a plus for local sweet tooths!" Geraldine said.
Hot & Crusty also have a beautiful range of Easter Egg and Easter Bunny cookies sure to bring a smile to the face of the young and young at heart this Easter.
The business will be open right across the Easter long weekend from 8-3 Friday and Saturday, 10-3 Sunday and 8-3 Easter Monday. See the Mail for the full story.