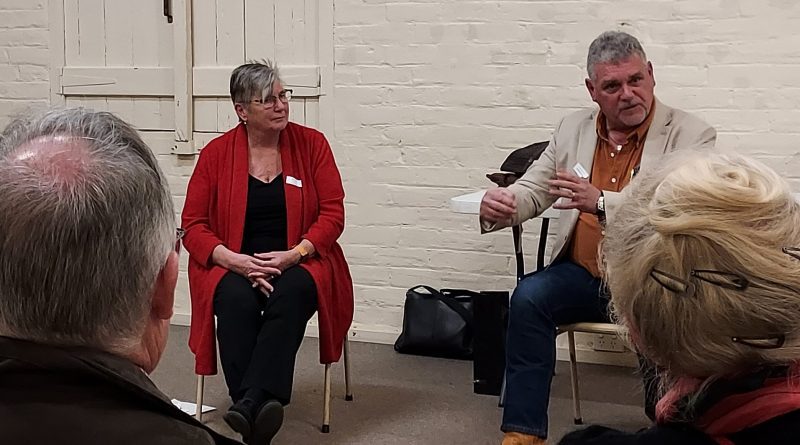 How can we strategically access the state government's Big Build funding to invest in social housing?
As part of the Mount Alexander Shire Accommodation & Respite Group's (MASARG) A Home of My Own community conversations, representatives of the My Home Network and Castlemaine Rotary joined the committee recently in posing this question to Ken Marchingo AM, recently retired CEO of HAVEN Home Safe.
Speaking in a private capacity and tapping into his amazing knowledge of the housing industry with an emphasis on social housing and homelessness, Ken provided an excellent overview of what does and doesn't work well in the current regulatory framework, reminding MASARG supporters that they need to work within it regardless of their quest for change. See the Mail for the full story.