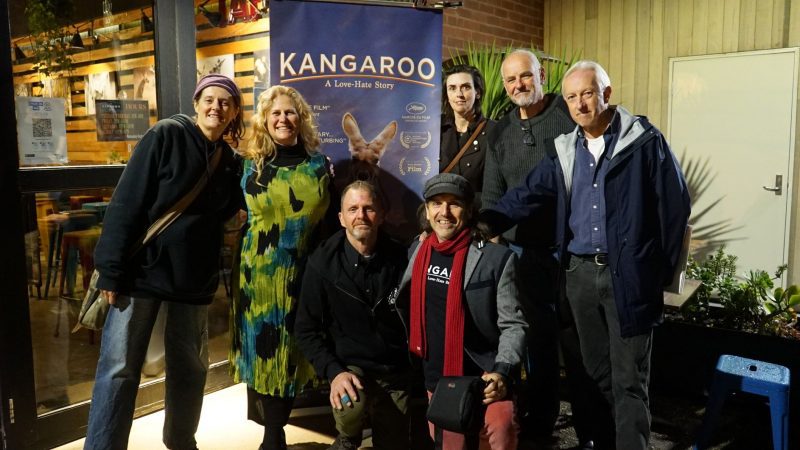 Shedshaker Brewing held a special fundraising screening of film 'Kangaroo – A Love-Hate Story' at The Taproom at The Mill Complex on May 13 to raise funds for the Red Box Wildlife Shelter at Elphinstone.
The ground-breaking film explores the complex and contradictory relationship Australia has with its beloved icon.
The night included a Q&A with the film's co-director Mick McIntyre and animal activist Greg Keightley and the launch of an exhibition of works by animal photographer Tamara Kenneally.
Kenneally's exhibition remains on show at The Taproom for a couple more weeks and she has very generously donated her beautiful works to be sold to assist Red Box Wildlife Shelter with their care of the region's local injured wildlife.
Shedshaker Brewing's Jacqueline Brodie-Hanns said it was a fantastic night and they have enquiries from as far away as London!
"The opening night was a great success and raised over $3,000. The passion and dedication of wildlife rescuers and their supporters is incredibly inspiring. The Taproom was thrilled to support Red Box and help raise funds for the wonderful work they do," she said. See the Mail for the full story.