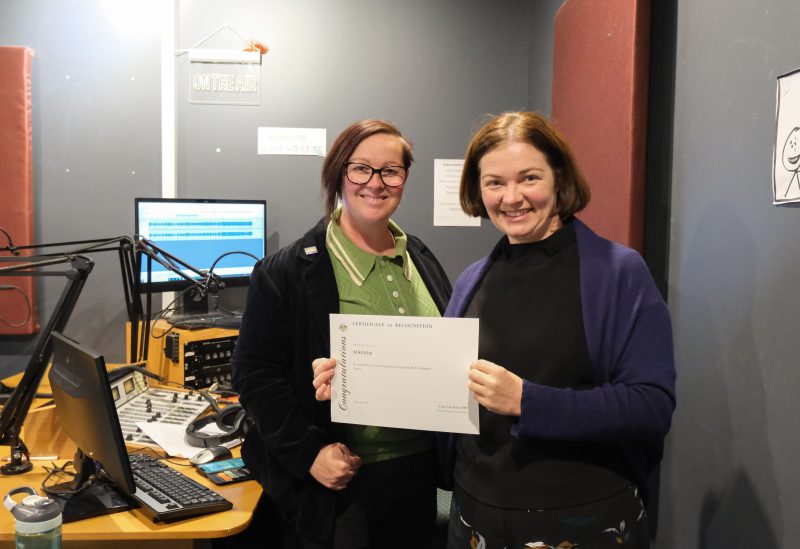 MainFM welcomed a visit from Bendigo Federal MP Lisa Chesters late last week.
Lisa stopped over to congratulate MainFM presenter Sherene Clow on winning a Federal Government Volunteer Grant to assist with training of people who identify as LGBTQI+ which will help enrich MainFM's diversity of voices across the grid.
MainFM station manager Steph Riddel said while the MP was there she was able to inspect their brand new transmitter and receiver!
"We won these through the Federal Government Stronger Communities Program, Lisa encouraged us to apply and we're grateful for her support and guidance," Steph said.
Ms Chesters said across Central Victoria, our volunteers really are unsung heroes of our communities and these grants help them to continue their vital work.
"I know from talking with many of these organisations, and their volunteers, the pride and pleasure they get from contributing towards building and supporting a strong, inclusive and vibrant community," she said.