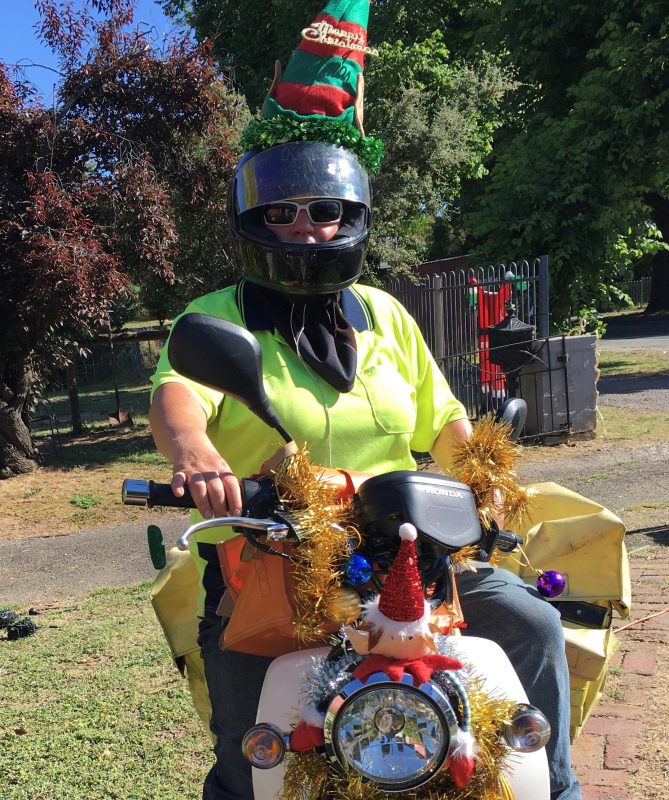 Campbells Creek postie Jane Laidler has been delighting local residents with her festive flair in the lead up to Christmas.
Jane, who is also a local beauty therapist, has decked out her postie bike and helmet with Christmas finery and has been turning heads as she goes about delivering mail on her regular route.
What better way to be Santa's helper than delivering letters! Local children have reportedly been very excited when they see her coming along the street.