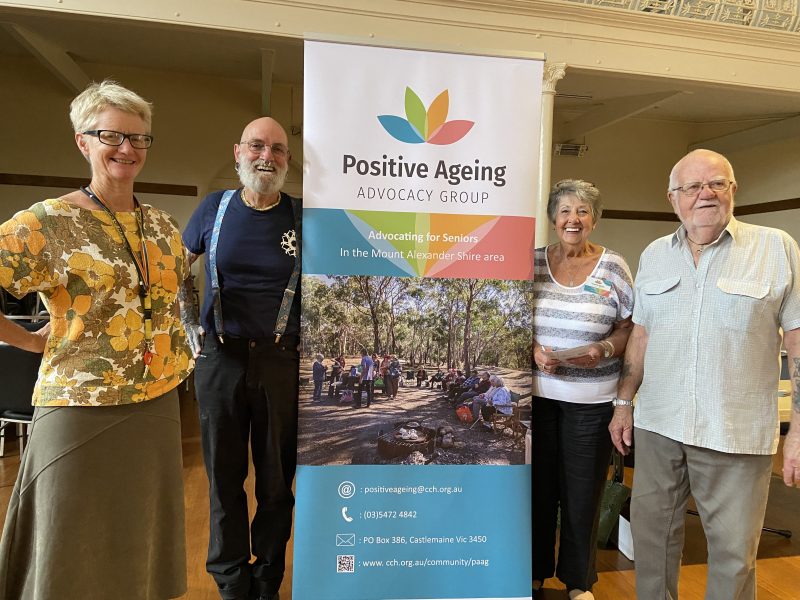 Representatives from the Positive Ageing Advocacy Group (PAAG) were on hand to chat to attendees at the weekly Mount Alexander Community Lunch at the Castlemaine Town Hall last week.
PAAG members Marilyn Bennet and Ian Braybrook said the local group was formed to advocate for Seniors in the shire.
"We aim to help local Seniors understand and exercise their rights and have their voice heard on local issues such as affordable housing and social supports," Ian said.
The group also work with young people who are caring for a parent or relative in need of support.
"Some people are nervous about making enquiries and others are not tech savvy. Our group gives them a voice, considers the needs of local seniors and acts upon these needs when appropriate," Marilyn said. See the Mail for the full story.