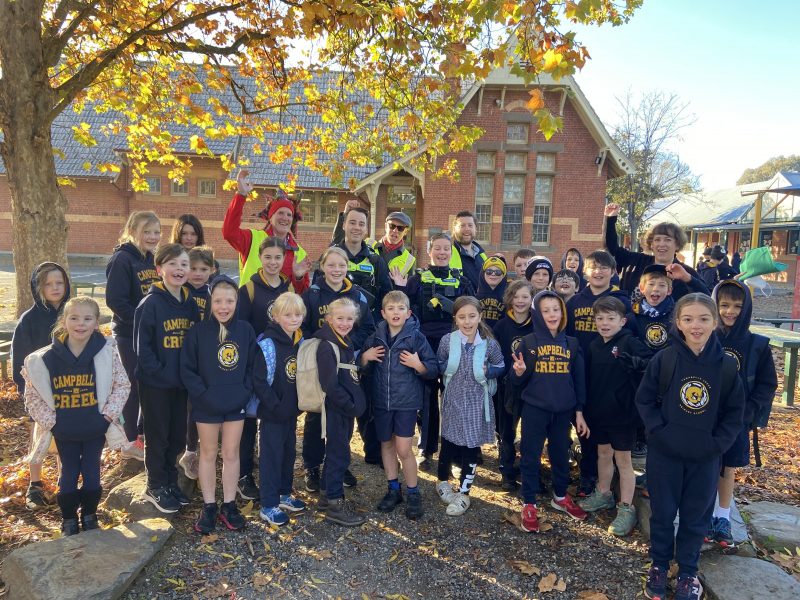 Primary school students from Campbells Creek, Guildford and Harcourt Valley Primary Schools joined students across the state in taking important steps towards a healthier future by participating in National Walk Safely to School Day last Friday.
National Walk Safely to School Day is a community initiative that aims to raise awareness of the health, road safety, transport and environmental benefits that regular walking (especially to and from school) can provide for the long term well-being of our children.
Campbells Creek Primary School principal Rosie Critchley said the annual initiative was a great way to encourage the kids to get active. See the Mail for the full story.