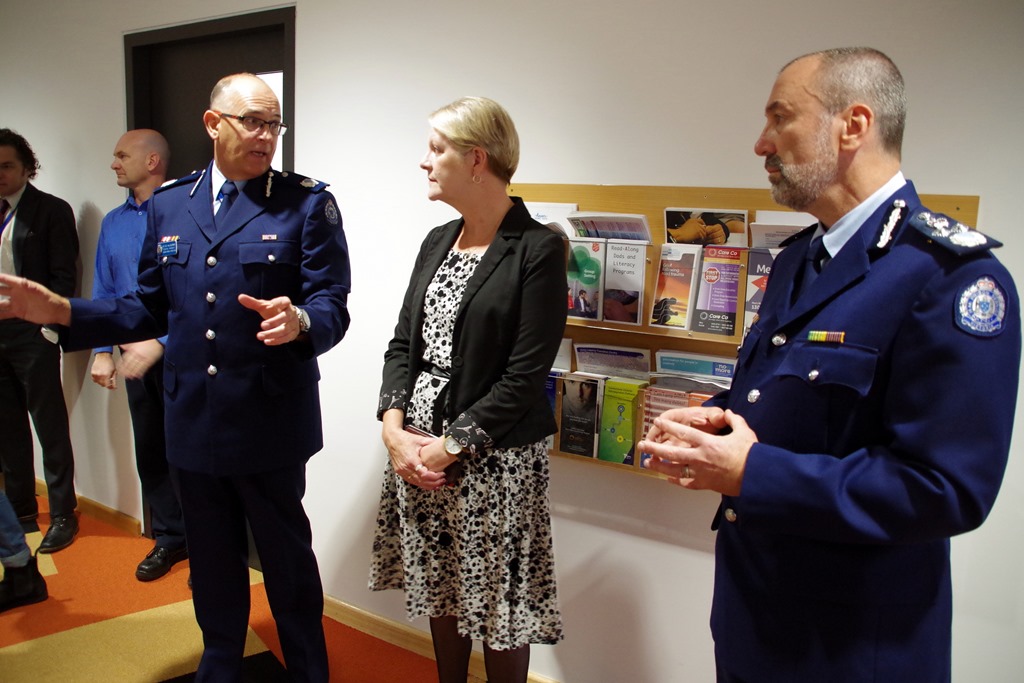 A new medical unit and programs centre is now operating at Loddon Prison providing better services to encourage better outcomes for the increased capacity at the prison.
The $9.2 million Loddon Medical Unit and Programs Space, the Yaluk Centre, includes new consultation and treatment rooms, a pharmacy, increased space for rehabilitation programs and six new video courts.
Acting Corrections Victoria commissioner Rod Wise said the new facility was badly needed to allow the prison to provide a high standard of health and rehabilitation services for an increased number of prisoners.
"Loddon prison was opened in 1990 with a capacity then of 250 and has almost doubled in size since. The old facilities were tired and much to small and no longer fit for purpose. We are delighted to now have a fit-for-purpose facility both in the medical centre and program space. They are first-class facilities and will enable the best possible outcomes for the prisoners," Mr Wise said.
Bendigo West MP Maree Edwards officially opened the new centre, which was funded in the 2015-16 Victorian Budget.
"By providing these better facilities along with important programs and educational opportunities we are supporting and encouraging prisoners to create the skills they need to break the cycle of re-offending and stay out of prison once they are released, Ms Edwards said.
"This new building means that program staff and service providers will be located in one place, allowing for a more holistic and collaborative approach. The new space is larger, so staff can deliver more rehabilitation programs, to more prisoners.
"It's a fantastic new building that will contribute to better outcomes for offenders after release and ultimately a safer Victoria."
Construction on the new facility started in July 2016. The medical unit was completed in June 2017 and the program space was completed six months later.
Prisoners are able to access primary healthcare services at the Yaluk Centre, along with a pharmacy for medication management, an Opioid Substitute Therapy Program, dental services and mental healthcare services.
The new building also includes increased space for the delivery of behaviour-based rehabilitation programs including those for drugs and alcohol, as well programs for specific offending behaviour, including family violence.
The additional space also means staff can run Koori programs at Loddon, such as the healing workshop 'Beyond Survival'.
The six new video courts will help improve efficiency in the court system by providing more space for hearings and reducing the need for prisoners to travel for court appearances.