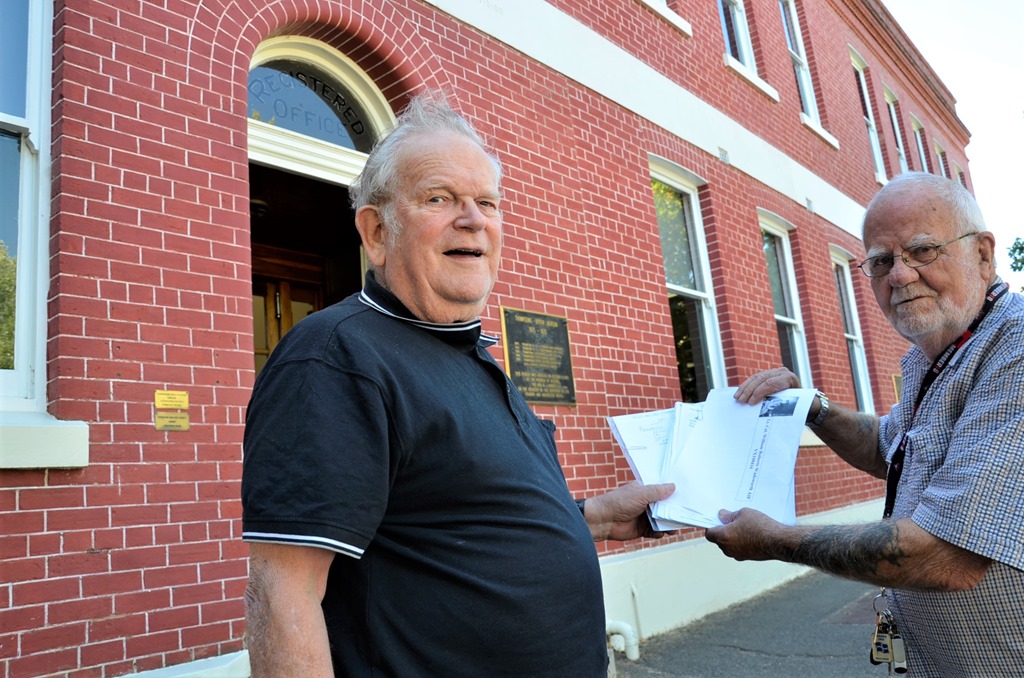 As Anzac Day nears, historian Ian Braybrook has been busy striving to ensure one of Castlemaine's unsung war heroes does not become lost to the fogs of time.
The keen local researcher said it was by chance that he learnt about the incredible wartime contributions of Castlemaine's William Robert Wadsworth, also known as Bill.
Bill was a qualified engineer at Castlemaine's Thompson's Foundry and during World War I became Major Wadsworth, receiving the Military Cross for gallantry, courage and leadership after sustained attack on the Hindenburg Line on July 19, 1916.
"That night, 2000 young Australians died carrying out the orders of their incompetent commanders," Mr Braybrook said.
"Imagine a line of dead men, packed side by side, shoulder to shoulder, stretching for a kilometre and a half on your town's main street. That's 2000.
"One of the men who survived this slaughter was William Wadsworth of Castlemaine."
Later in the war Bill also survived being shot in the head, and in September 1918 during the appalling Ascension Wood battles he won the Distinguished Service Order, often regarded as a close second to the Victoria Cross.
"In a most heroic action, as the more senior officers fell dead or wounded, Wadsworth took charge of the entire Battalion," Mr Baybrook said.
"He showed a complete disregard for his own safety as he reorganised the battalion in a series of bomb attacks on the enemy."
At war's end, Major William Wadsworth returned to work at Thompson's Foundry where he was made production manager and later appointed to the board.
On retirement he moved to Melbourne where he died in 1986 aged 94, and is now at rest in Springvale Cemetery.
Mr Braybrook has now handed his research into the life of Mr Wadsworth over to the Castlemaine Pioneers and Old Residents Association for posterity.
"It really is an untold story, quite remarkable," said Mr Braybrook who has a knack for shedding light on some of history's amazing local characters.
"It'll be a great benefit to our records," Castlemaine Pioneers and Old Residents Association president Graeme Barry said.