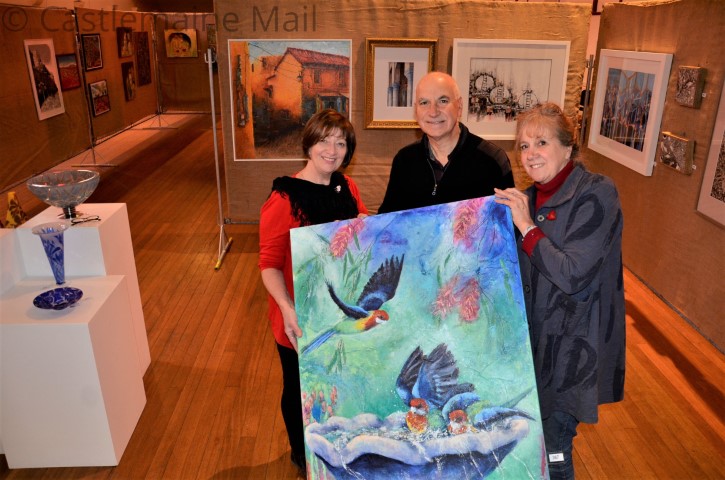 Art lovers are in for a treat this long weekend as the Rotary Club of Castlemaine hosts its 32nd annual art show, transforming the local town hall with wall-to-wall quality original artworks.
Enthusiastic organisers began setting up days ago, installing hundreds of attention grabbing original pieces spanning multiple genre and media including watercolour, oil, pastel, photography and 3D works with jewelry a new inclusion.
Among the many talented artists represented is 97-years-young Castlemaine resident Peggy Shaw, still an enthusiastically practicing artist who has donated some of her ever-popular work as a raffle prize for this year's show.
The long-running and much anticipated annual art event raises funds for a wide range of community projects that the local Rotary club supports, last year raising more than $10,000.
The club's chairman Vin Cappy says all of the proceeds raised this year will again be channeled into club projects. Full story in today's Castlemaine Mail.