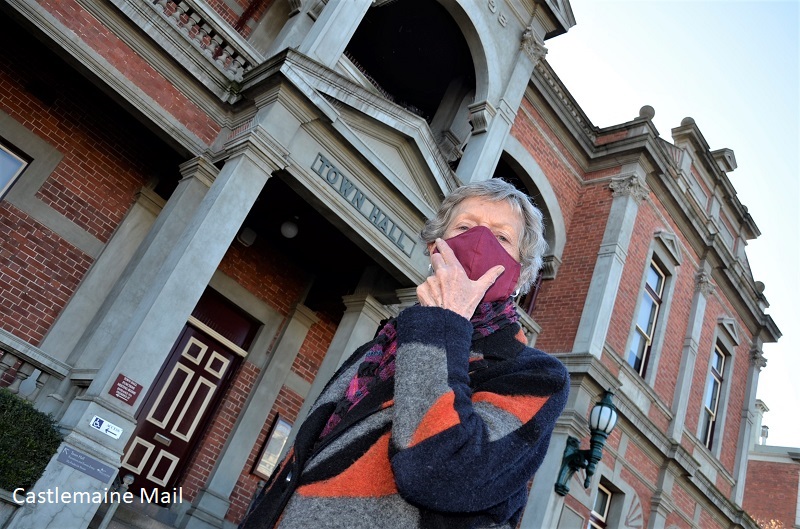 As wearing facemasks in public becomes compulsory throughout Victoria from this Sunday night, Mount Alexander's mayor is urging the community to help curb the spread of COVID-19 on our own doorstep.
Premier Daniel Andrews yesterday announced that from 11.59pm this Sunday, a face covering will be mandatory whenever you leave home – and wherever you live in Victoria.
"We have seen a significant jump in regional communities. It's vital we stop this virus further seeping into regional Victoria," Mr Andrews said.
Locally, with 10 cases of COVID-19 now linked to Don KR Castlemaine and two active cases recorded in Mount Alexander Shire as at yesterday, mayor Cr Christine Henderson says everyone has a vital role to play in beating the virus.
"Any positive case is a worry because all these outbreaks start small and spread out," Cr Henderson said.
But even before yesterday's announcement by the premier the numbers of people wearing face masks in Castlemaine had become increasingly prevalent, and an Incident Control Centre has been established in the town.