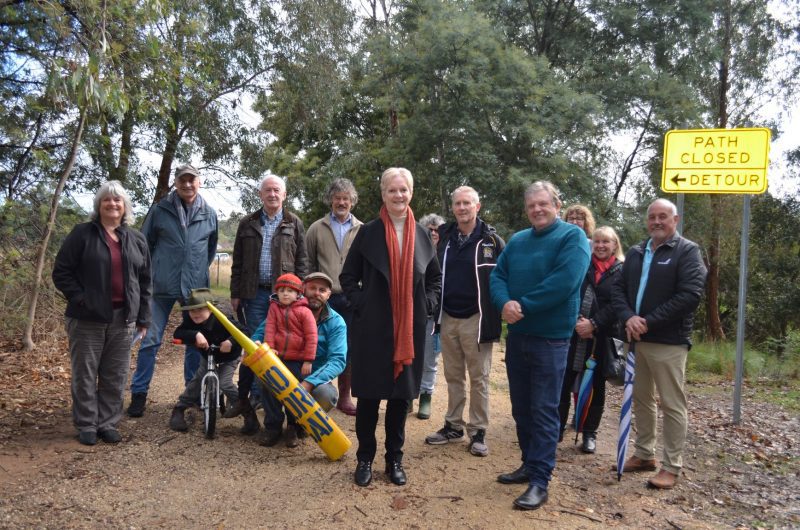 Friends of Campbells Creek Landcare (FOCC) and local community members are celebrating following the announcement of $1.2 million in funding to complete the 'missing link' of the Castlemaine to Campbells Creek Walking and Cycling Trail.
Bendigo West MP Maree Edwards MP visited Campbells Creek on May 14 to announce the state government funding which will close the 400 metre gap in the trail between Princess Street and the Honeycomb Road-Scott Court intersection and complete the off-road accessible walking and cycling trail which spans almost six kilometres from Castlemaine to Campbells Creek.
Stage 1 of project will see the construction of an accessible path along Campbells Creek-Fryers Road and Stage 2 Construction of the Campbells Creek Walking and Cycling Trail from Princess Street, Campbells Creek to the commencement of the existing trail into Castlemaine. This will include the construction of two creek crossovers. See the Mail for the full story. Out Now.