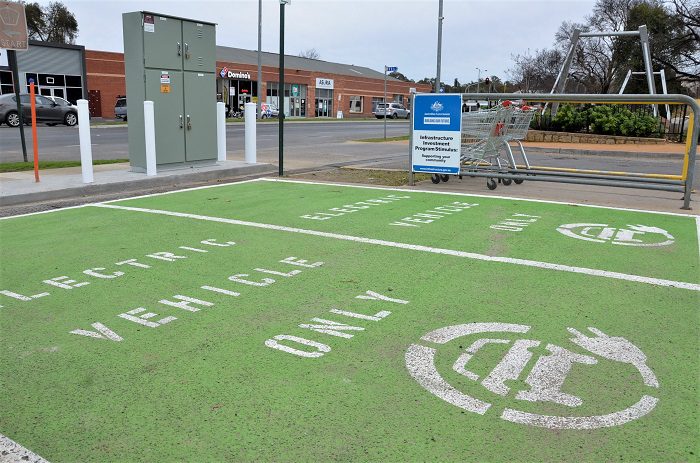 Eve Lamb

Castlemaine's growing number of electric vehicle owners will have to hold their horsespower for just a little longer until the town gets its first public EV fast charge station. The rollout of EV fast charge stations as part of the Charging the Regions program was initially expected to have seen Castlemaine's twin Evie fast station ready for use this month.
But while Harcourt's Charging The Regions Evie fast charge station is now up and running – and by all accounts – receiving a rapidly increasing level of usage, Castlemaine's installation has now been temporarily delayed by a global shortage of charge station components.
"Because of a global shortage of componentry it's been pushed back to August," Central Victoria Greenhouse Alliance executive officer Rob Law told the Mail in recent days. Read the full story in today's Mail.