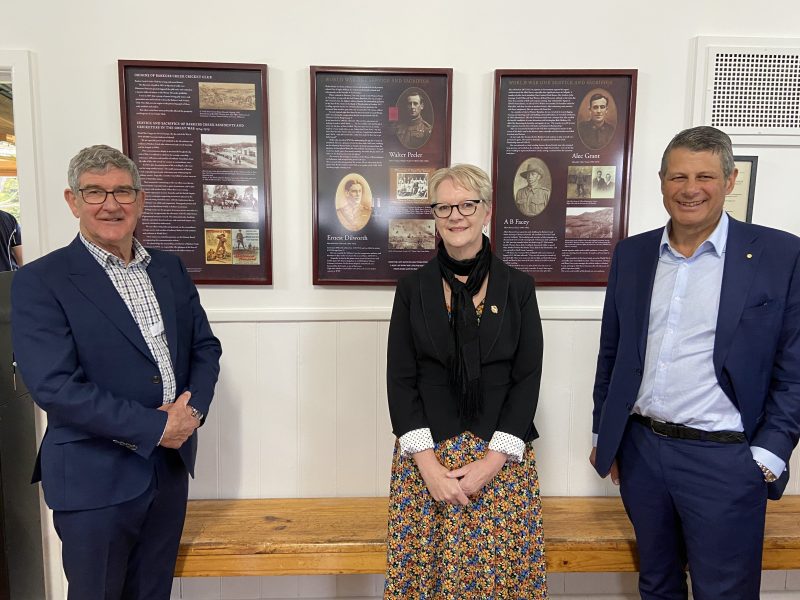 Barkers Creek Cricket Club members past and present and the wider community turned out at the special Remembrance Day event to commemorate the cricketers and residents of Barkers Creek who volunteered in World War I.
Guests were treated to a performance by the Castlemaine Highland Pipe Band before being welcomed by Barkers Creek Cricket Club president Rebecca Henderson and club historian Dr Geoff Courtis.
The evening saw the unveiling of a permanent photographic display, an honour board, and a history of the club by former premier Steve Bracks.
"This is the first Remembrance Day I can recall spending at a cricket club, but as Geoff has reminded us this is no ordinary cricket club, members have been batting and bowling on this ground since 1858 – that's six generations," he said.
Mr Bracks said World War I had a profound impact on the community of Barkers Creek with 38 local men going off to war, nine never to return.
"It remains Australia's deadliest conflict with 60,000 killed and 156,000 wounded, gassed or taken prisoner," he said. See the Mail for the full story.