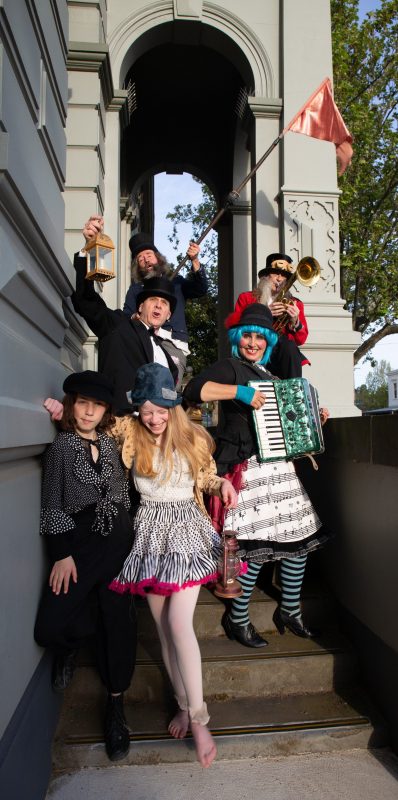 Eve Lamb
Castlemaine shares some of her most entertaining secrets tonight.
This evening is opening night for Castlemaine Theatre Company's new live show Walk With Us – Untold Castlemaine which will take audiences on a short walking tour around town to catch five dynamic live performance pieces.
The COVID- safe series is being led by a cast of flamboyant characters with each of the five acts written by a different writer and directed by a different director.
"Asking five writers to compose short scripts meant that each wasn't overburdened and that it would be hopefully fun," says Mark Penzak, lead artist for the unique live production.
"Technically speaking, having different voices and a gender balance was always going to create a more interesting production than if I'd written it alone.
"I'm also hoping that this might encourage more writers to consider creating scripts for CTC.
"I believe that if the community has ever needed theatre, it is now. Get the full story in today's Mail.