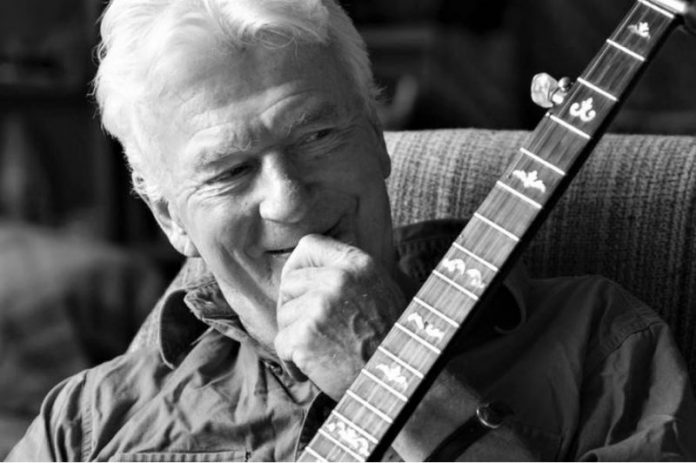 Eve Lamb
Castlemaine's Jan Wositzky is quick with a joke when the Mail contacts him for reaction to his being awarded a Medal of the Order of Australia (OAM) among this year's Australia Day honours.
"I've got a foundry out the back and took the opportunity to make myself one," quips the celebrated local muso, storyteller and entertainer who's just been awarded the Australia Day honour for service to the performing arts, particularly through theatre.
"When I got the email I simultaneously burst into tears and burst out laughing," he then confides.
"It's wonderful recognition from my peers. Basically it's really good to be acknowledged for the work I've done."
The work this natural storyteller and cultural custodian has done is nothing if not extensive.
Wositzky is author of multiple books, scripts, compositions and tales tall and true, among them Me & Phar Lap: the Remarkable Life of Tommy Woodcock which he wrote in 2011.
He has written and presented extensively for ABC Radio National, but is perhaps most widely famed as the founding musician member of the Bushwackers Band, 1971-1981.
"Like they say it takes a village to grow up a child," Wositzky said.
"In the 50 years I've been making music and telling stories, I've worked with many, many wonderful, skilled people – musicians, publishers, writers, directors, actors, producers.
"It's been a great fun ride, with it's ups and downs. I'm incredibly proud to have worked with so many good people, who have all contributed to my work.
"So this OAM is also a salute to all of them.
"And here in Castlemaine I'm also very honoured by the people who have come to my shows and supported my work. This town is a great place for an artist to live, and I thank very much everyone for all their support.
"My family came here as Czech refugees and Scots migrants, and Australia has been a home for us all. We were all welcomed.
"My wish is that Australia welcomes all the people from around the world who need home."
The newly minted OAM says his hopes and wishes for Australia also include seeing our nation's political leaders treat climate change "as the emergency that it is" – "otherwise I think the nation will be shamefaced," he says.
"And, I think we have to reconcile with Aboriginal people."
Wositzky remains hopeful also of seeing Australia shed its ties to the British monarchy and become a republic – "we don't need the Union Jack on our flag," he says.
Right now his current focus is having yet another crack at bringing his 50th anniversary live show Thank You For The Welcome to the stage – after COVID repeatedly thwarted his attempts to do so last year.
"It was cancelled five times," he laughs.
"I just had to roll with the punches."
So now his sights are firmly set on making it happen with the latest new and amended date set for 4pm March 20 at Castlemaine's Theatre Royal.