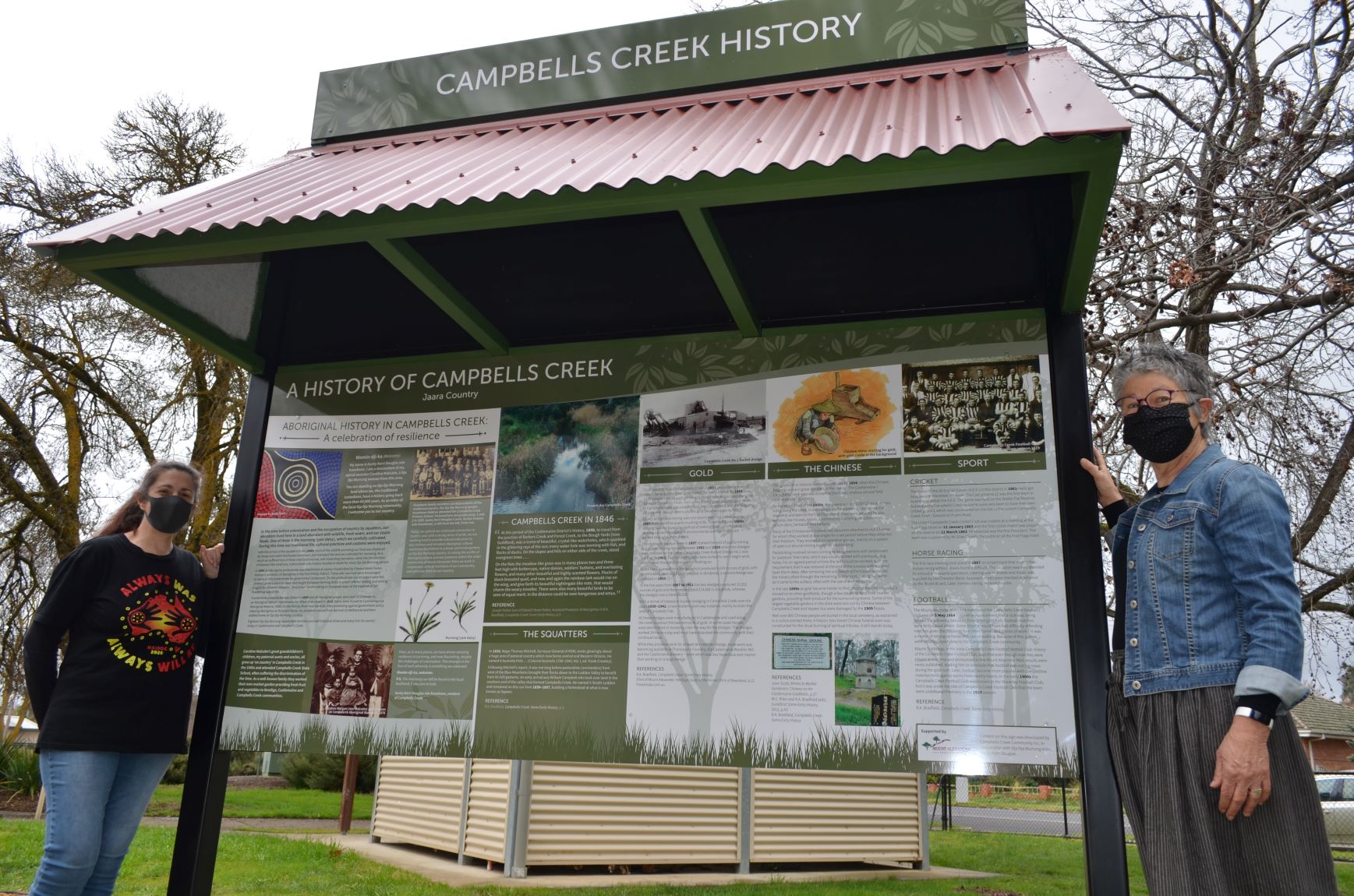 How much do you know about the history of Campbells Creek?
Local residents and visitors alike will be surprised and delighted by the new history board recently installed in the Campbells Creek Park. 
The beautifully illustrated and designed board is full of information that tells the story of the development of Campbells Creek from pre-colonial days to the mid-20th century.
The board was the brainchild of members of the Campbells Creek Inc History and Heritage group who have brought this project to fruition over several years, working with local Aboriginal elder Aunty Kerri Douglas on Aboriginal history, and gathering information, photographs and illustrations from Campbells Creek residents and historical sources for the period since European settlement. See the Mail for the full story. Out Now.