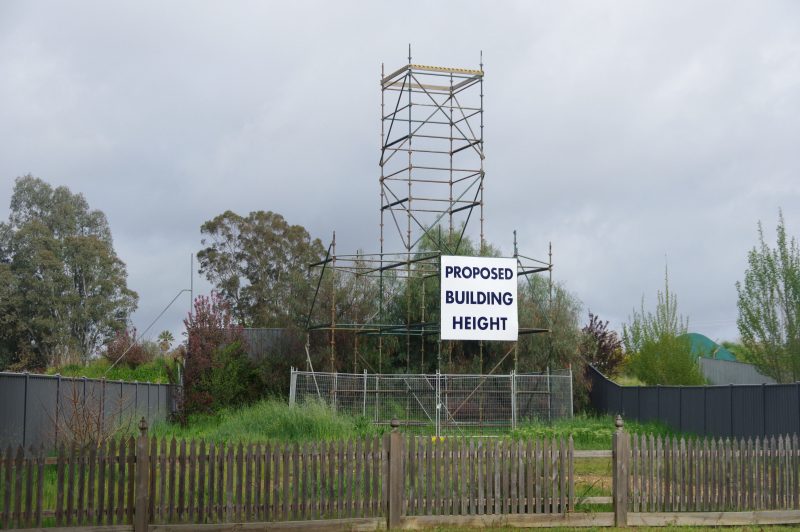 Castlemaine community members may have noted a scaffold structure go up on private land at the entrance to Castlemaine late last week.
The structure seemingly designed to give community members a 'visual perspective' of what the proposed supermarket may look like on the approach to town.
The Mail also received unconfirmed reports that the developers of the new supermarket have submitted revised plans to VCAT which increase the height of the proposed building. See today's Mail for the full story.