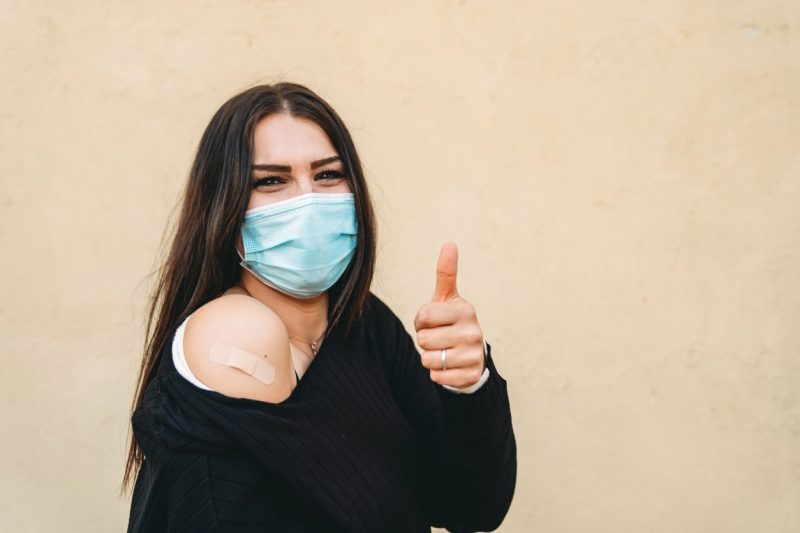 Victoria is set to be reunited tonight, October 29 at 6pm. The move comes a week early thanks to the response to vaccination, with so many Victorians between the ages of 12 and 15 having raced to get the jab.
Regional Victoria and metropolitan Melbourne will unite and move forward on the same restrictions, enabling people from Melbourne to travel to regional Victoria and interstate again.
Most indoor settings, including restaurants, pubs, gyms and hairdressers will open with no caps subject to a DQ4 (1 per 4sqm) limit, if all staff and patrons are fully vaccinated. Most outdoor settings will remain at DQ2 (1 per 2sqm) limit up to 500, where staff and patrons are fully vaccinated. These indoor and outdoor settings will also apply to weddings, funerals and religious gatherings if all attendees are fully vaccinated. Caps of 30 people will apply for weddings, funerals and religious gatherings if vaccination status is unknown.
Entertainment venues will reopen. For indoor seated venues including cinemas and theatres, there will a 75 per cent capacity or DQ4 up to 1,000 people and for non-seated indoor entertainment venues there will be a DQ4 limit with no patron cap. Outdoor seated and non-seated entertainment venues including stadiums, zoos and tourism attractions will be open with a DQ2 limit up to 5,000 where staff and patrons are fully vaccinated. Events – such as music festivals – will be able to host up to 5,000 attendees, subject to any restrictions related to the venue. The Chief Health Officer may also grant an approval for larger crowds for significant events and venues under the Public Events Framework.
Masks will remain mandatory indoors but will no longer be required outdoors. It is highly recommended you continue to wear a mask outdoors where you cannot physically distance, such as a busy street or outdoor market.
The next milestone in the Roadmap will be when Victoria hits the 90 per cent double dose vaccination target for Victorians 12 years and over – predicted to be as early as Wednesday November 24. At this point, caps or density quotients will be removed for all settings, and masks will only be mandatory indoors in some high-risk settings such as hospitals, aged care, public transport and justice and correctional facilities.
On the cusp of reopening Victoria recorded 1923 new cases and sadly another 25 deaths Thursday. Mount Alexander recorded two new cases. The region currently has 11 active cases. Greater Bendigo recorded another 29 bringing their total to 239 active cases. Macedon Ranges recorded 21 new cases bringing their total to 77. Hepburn Shire recorded one new case bringing their total to nine. 
If you have been to a covid exposure site or have symptoms please be sure to contact CHIRP Community Health and be tested on 5479 1005.
If you're yet to be vaccinated you can organise your jab through the Castlemaine Health website, your GP or local pharmacy.