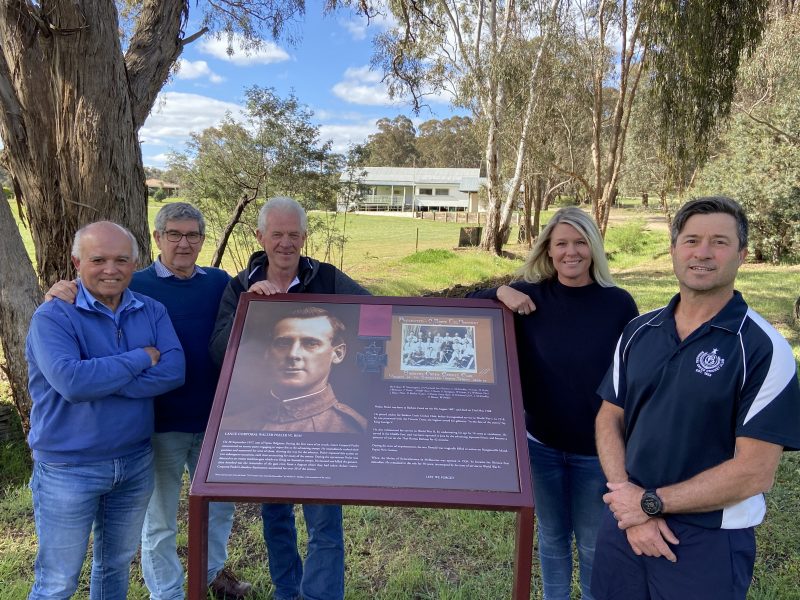 Barkers Creek Cricket Club will be holding a special event at the historic cricket ground on Armistice Day, Thursday November 11, to commemorate and honour the cricketers and residents of Barkers Creek who volunteered to serve the country in World War I.
Armistice Day commemorates the signing of the Armistice ending WWI at 11am on November 11, 1918.
The day will see the unveiling of a permanent photographic display, honour board and club history.
The Castlemaine Highland Pipe Band will be in attendance at the event to be officially opened by former premier of Victoria Steve Bracks from 6pm.
Among the soldiers to be honoured will be Walter Peeler who played with the club in 1909 and was awarded the highest military honour, the Victoria Cross for Gallantry, and Alexander 'Alec' Grant, captain of the club's 1921 Premiership team who served at Villers-Bretonneux in France. See the Mail for the full story.