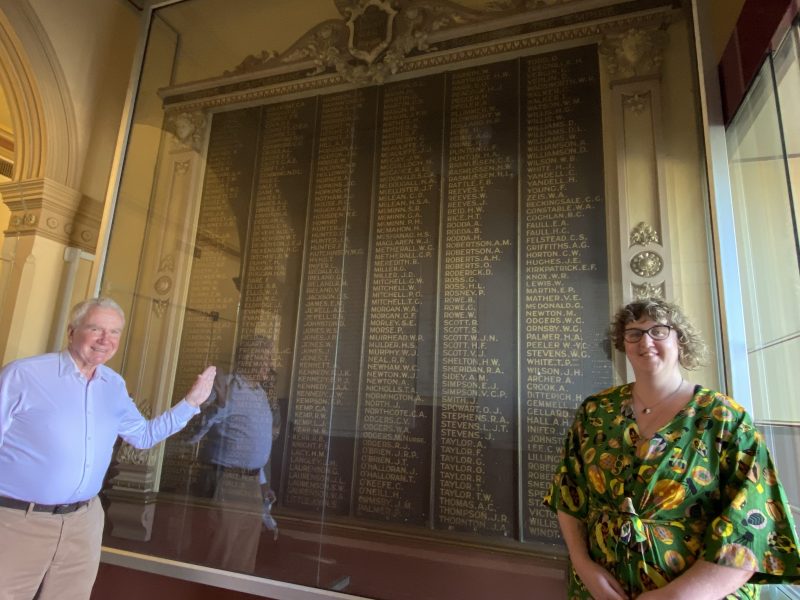 Plans are underway to capture an ornate honour board which features of the names of 372 Castlemaine and district residents who served in World War One and bring it out of the shadows and into the light.
The beautiful wooden honour board with hundreds of names painstakingly adorned in gold leaf proudly stands in the entrance of the Castlemaine Town Hall.
It is believed to have been installed sometime around 1920, shortly after the war ended, in honour of those who served in The Great War. Local trio Tony Millar, Darron Davies and Cr Rosie Annear hope to source an original photo of the honour board to be placed on council's website for posterity. See the Mail for the full story. Out Now.