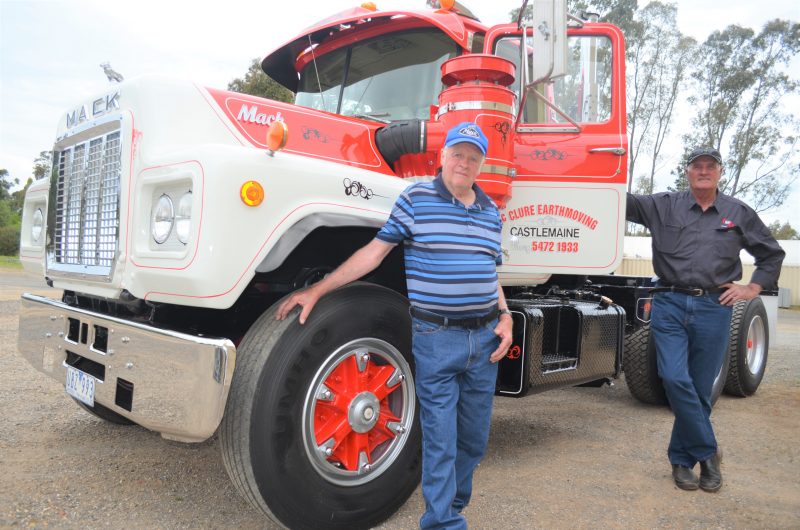 All roads will lead to Campbells Creek this Sunday November 28 for the 33rd annual Rotary Castlemaine Truck Show.
Among those to take part will be Ian McClure of McClure Earthmoving in his father Malcolm's 1982 Mack R Model.
Ian recently had the 320 horsepower rig restored by the talented Peter 'Clapo' Clapton of Sherwood Restorations at Chewton and is thrilled with the final result.
Ian took the truck's long time driver Don Finning out to check out the revamped Mack on Tuesday, and Don was thrilled to see the old girl looking as good as the first day he climbed into the cabin.
Ian and brother Gary had long planned to have the truck restored and are delighted it has been completed in time for the Truck Show. See the Mail for the full story. Out Now.