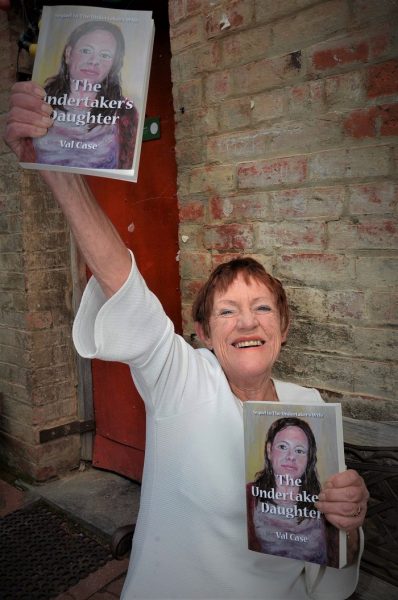 Eve Lamb
This month's launch of Val Case's newly published book offers fans a great opportunity to quiz the Castlemaine writer about what went into creating The Undertaker's Daughter.
Last year's long days of lockdown did not go wasted on Case who put them to good use penning the new 315 page book – her second full-length fiction novel.
It's a sequel to her first, The Undertaker's Wife, that won fans who called for more following the first book's publication with Amazon.
"The Undertaker's Wife was a story that I had been writing in my head for a long time," says Val whose professional background includes working as a nursing sister in charge of outpatients at Pentridge Prison Hospital, general and midwifery nurse at Ballarat Base Hospital, and mental health social worker in England.
"After The Undertaker's Wife people kept saying to me, 'what happens next?'" Val says.
"I got a lot of letters from people who wanted to see a sequel. Seven years is a long time.
"It may seem strange to acknowledge a pandemic but the statewide lockdown in 2020 provided the opportunity for me to focus on completing this novel."
While The Undertaker's Daughter is a work of fiction, Val has woven in some authentic locations including Ballarat and Beaufort – near Lake Goldsmith where her family still own a farming property.
Launch of the new book was initially scheduled for last month but the event was cancelled due to the state's most recent COVID-19 lockdown.
Now the good news is the recent easing of restrictions in Victoria means the launch, complete with author talk and Q&A, can now go ahead and has been rescheduled for 6.30pm, Wednesday August 25 at The Taproom, Castlemaine.