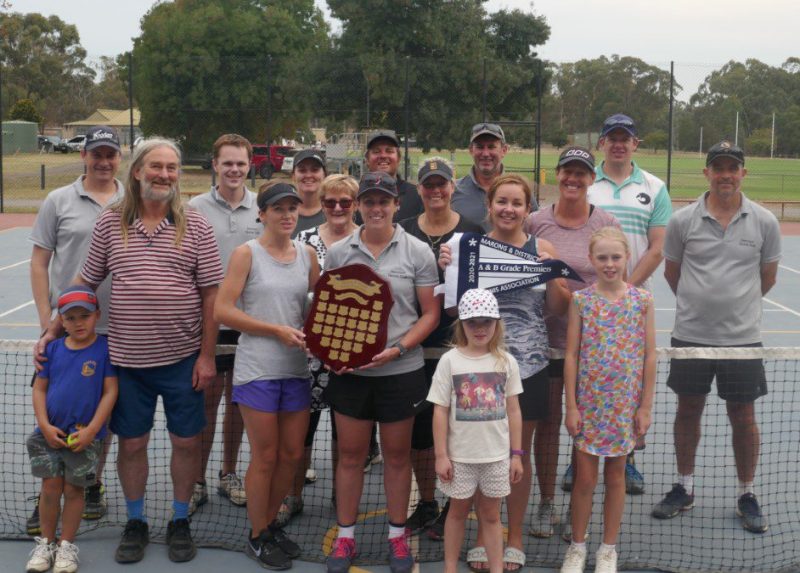 The Harcourt community were celebrating last week after Harcourt Tennis Club claimed premiership honours in the Marong District Tennis Association.
The grand final showdown was played at Marong in wonderful weather conditions.
It was a very close contest for the entire day but in the end Harcourt 10 sets 87 games defeated Marong 8 sets 67 games.
Alex Manning and Sharon Blake were the only three set winners on the day.
Congratulations go to the Harcourt team members which included Nevan Kelly, Simon Gearing, Lee Tunn, Col Green, Bruce Bickford, Coen Malone, Alex Manning, Jess Cox, Ellenor Landy, Katrina Walters, Sharon Blake, Megan Atkin, David Gearing, Faye Hards, Rhian Sellwood, Sophie Bickford, Nicole and Angus Trethowan and Willow Kelly.
The Harcourt side have been playing in the Marong competition for five years after Castlemaine District Tennis Association's Senior competition wound up.
This was Harcourt's first flag since leaving the Castlemaine competition. Congratulations go to the Harcourt A and B Grade teams for their perseverance and determination in the challenging competition.