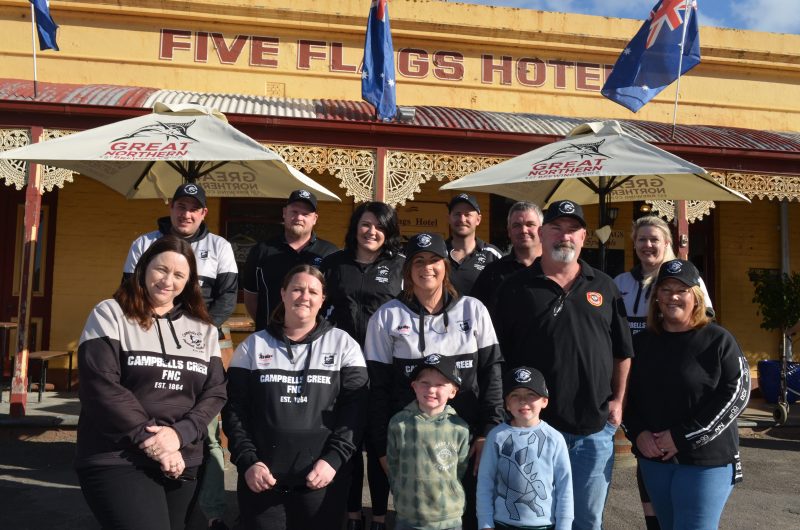 Campbells Creek Football Netball Club's (CCFNC) resurgence continues to go from strength to strength with the announcement on Monday that the club has secured a major sponsor – Five Flags Hotel.
Five Flags proprietors Paul Kelly and Leonie Fisher-Gardiner said they are extremely proud to support the historic Magpie club as they prepare to make their return from recess.
CCFNC president Maddy McMullin said the club was thrilled to sign their major sponsor.
"We are so excited to have the Five Flags on board for such a crucial season, we cannot thank Paul and Leonie enough for their generosity and look forward to building that relationship and other local connections within our community for the oncoming season," she said. See the Mail for the full story.