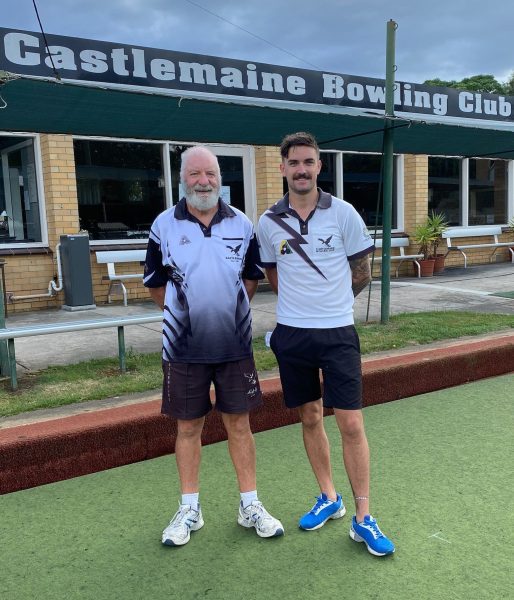 The Bendigo Bowls Champion of Champions event will be played this Sunday February 20 at Bendigo East. Castlemaine Bowling Club will be represented by James Oliver playing at 9.30am and Pam Hunter playing at 11.30am.
James defeated fellow Castlemaine bowler Lee Bastin in a thrilling club final on January 30. Both players were chasing their first singles title. In a match where the momentum changed many times James played an absolute bomb on the last end to draw three shots and win by the narrowest margin possible 24/25. Lee bowled well to almost add to his breakout Championship Pairs win with Steve McCoombe.
James was absolutely thrilled to emulate his grandfather Brian Medbury's achievement of winning the Club Championship at Castlemaine. James wore his grandfather's shirt, perhaps that helped with the final end. James said the challenge is now for his father Steven to win and make it a trifecta.
On January 25 in sweltering heat conditions members watched a fantastic contest for the Ladies Championship between Pam Hunter and Nina Hufer. It was an exciting game with numerous lead changes. It was perhaps the vast experience of Pam that counted in the end with the scores ending 25/15 in her favour. Good bowling to James and Pam this Sunday.