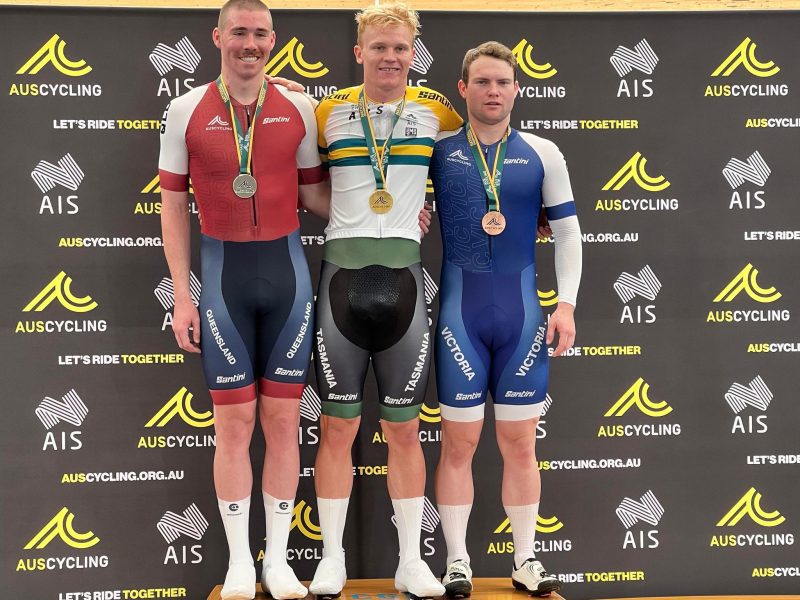 Castlemaine Cycling Club member Jade Maddern has won two bronze medals this week following two amazing performances representing Victoria at the 2022 Australian National Track Championships at the Anna Meares Velodrome in Brisbane.
On Tuesday Jade competed in the Elite Men's Team Sprint.
Jade and Victorian teammates Sam Gallagher and Ned Pollard started fast with Jade finishing it off to take the bronze medal in a time of 44.967.
Jade concluded his national campaign racing in the 1km Time Trial on Wednesday and was thrilled to also take out an individual national bronze for his efforts. Congratulations Jade! See the Mail for the full story.