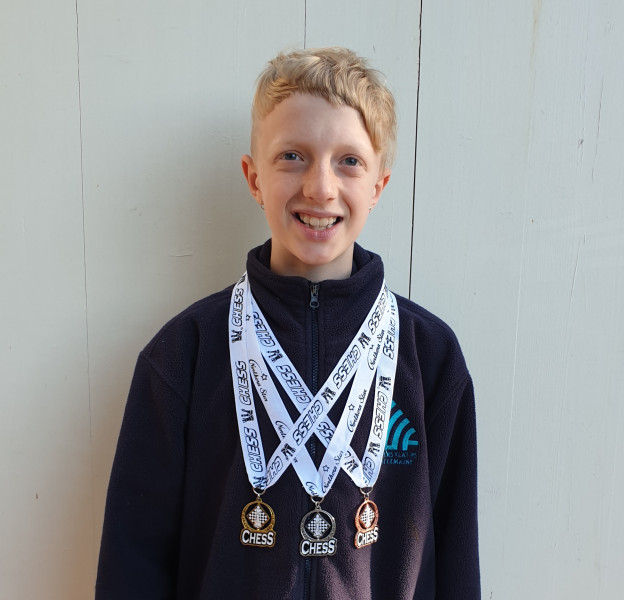 The Castlemaine Junior Sports Star of the Week is talented Winters Flat chess player, Omoikiri Budo Kai Karate student and keen soccer player Leto van Harten-Scherlies.
Name: Leto van Harten-Scherlies
School: Winters Flat Primary
Sports: Chess, Karate and Soccer
How long have you been training? About a year through school, but I have been playing since I was really little.
Can you tell us about some of your sporting highlights? I won this year's Mount Alexander chess tournament. And our school is going through to the Victorian State Finals.
Who is an athlete you admire? Magnus Carlson and Bobby Fischer (RIP) in chess. And Max King in AFL.
What are your sporting goals? To become a chess grandmaster and to get my black belt in karate.
Do you play any other sports? Yes I do karate at Omoikiri Budo Kai Karate Castlemaine and I play soccer at school.
Any highlights from those? Getting my purple belt.
Leto wins $50 cash from our new Sports Star sponsors Dominos and can pick up his certificate and prize money from our office at 13 Hargraves Street, Castlemaine.
Do you know a sports star Under 16 deserving of recognition? Nominate them by emailing ldennis@midnews.com.au or calling 5472 1788.