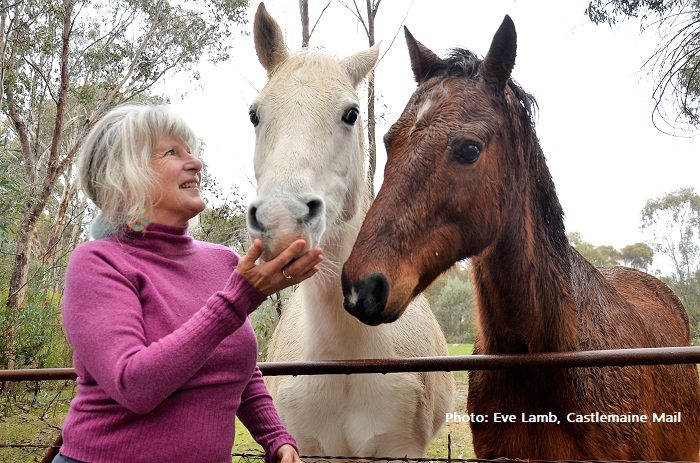 Eve Lamb

Often it's not intentional cruelty that leads to the suffering of horses, but simply ignorance of their basic needs, says Julia Murray.
The results, though, can be horrific adds the Castlemaine local who is a staunch member of Project Hope Horse Welfare Victoria which dedicates itself to ensuring our equestrian friends have happy, pain-free lives.
The group has members state-wide and Ms Murray is keen to encourage more Castlemaine area residents to learn more about what it does, and possibly sign up as members.
Right now she's also encouraging all local horse owners – and anyone else who's interested – to trot along to a special free equine safety session the group is hosting tomorrow, Saturday June 18, near Ballarat
Tomorrow's free 'Safety Awareness Training Around Horses' session is being presented by equine veterinarian Dr Lesley Hawson and Ms Murray says it's a great chance for all horse and pony owners in central Victoria.
"It's a free event supported by Animal Welfare Victoria," she says.
"Dr Lesley Hawson has a wealth of … Read more in today's Mail