Today marks a new chapter in the long and proud 168 year history of the Castlemaine Mail as we officially launch online subscriptions for the first time.
From today our loyal readers can opt to become a Mail subscriber and access their weekly edition of the Castlemaine Mail online.
Your Mail subscription also entitles you full access to our website enabling you to read all your latest local news online.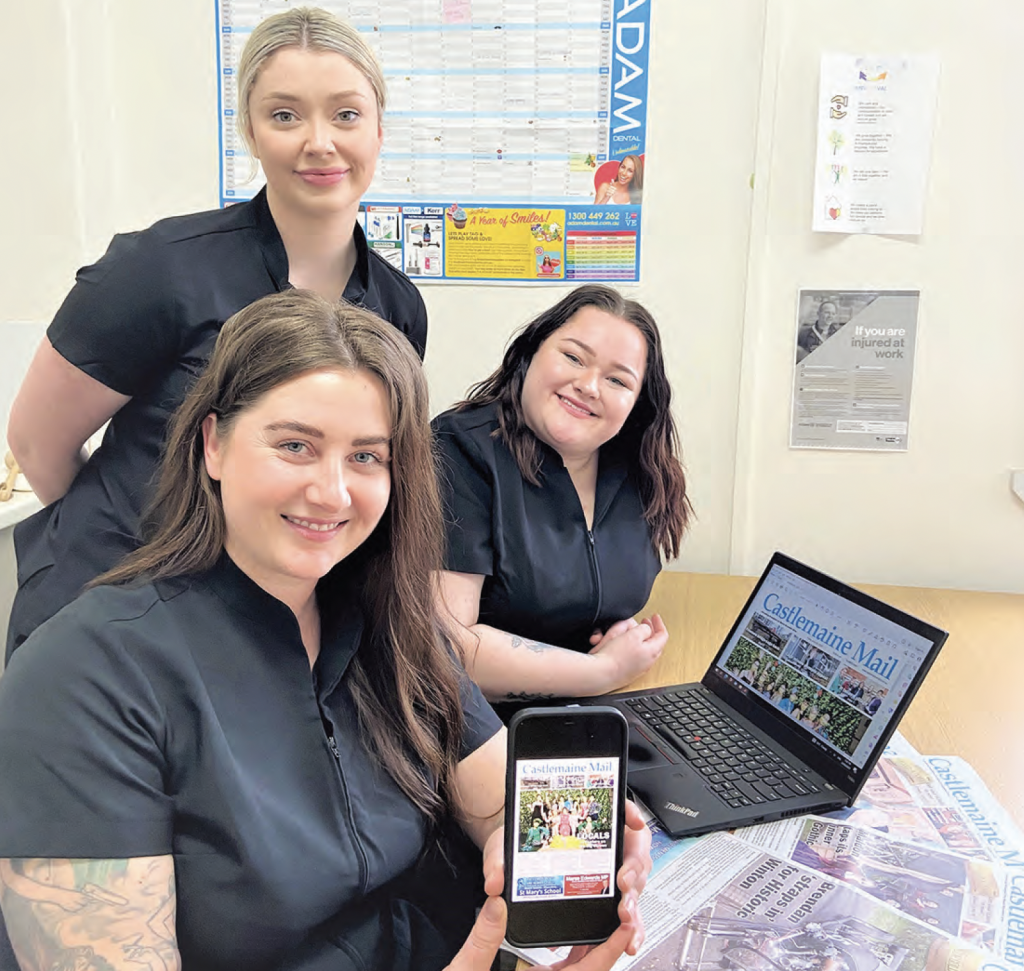 Castlemaine Mail editor Lisa Dennis said its an exciting day for the long running publication.
"We know that many of our readers like to get their hands on the weekly print edition of the Mail and we can assure you this is continuing, but for some time now we've been fielding requests from community members across the shire and further afield who'd love to be able to access a digital version of our newspaper," she said.
"Your subscription enables you to access every page of the Mail via our website – including all your latest local news, community news, entertainment, letters to the editor, classifieds, birth, deaths and marriage notices, and all of our sport – and entitles you to full access to the news content on our website, as well as bonus content such as breaking news, additional photos, videos and online competitions.
"Our followers will still be able to enjoy a snapshot of the stories they can expect to discover in our weekly print edition via the website, as they have always done.
However, if you want to get the full story online that is now an option," she said.
Ms Dennis said the paper is conscious that there is a large section of our community that is keen to support local journalism but wants a more sustainable option and the new digital subscription offers that.
"We also know many local residents have moved out of the shire or interstate and by the time their paper arrives by post it can be up to a week later, this way our subscribers can access the paper instantly at the same time as everyone else and can keep up to date with everything happening back home and breaking news as it happens," she said.
READ: Six great reasons to become a Mail subscriber
Castlemaine Mail manager Lynda Brew said the long running newspaper has continued to thrive despite the challenges faced over the last two years thanks to the support of local businesses and the local community.
"Many newspapers have moved to online subscription only or stopped production altogether, but we continue to deliver a great local product each week.
Moving to offer a digital subscription is a natural progression," she said.
"With the introduction of digital subscription we are delighted to be able to offer our loyal advertisers the chance to take their Mail advertising across into the digital sphere, offering more exposure through our online edition and exciting new advertising opportunities via our revamped website," she said.
"The creation of the new digital subscription has been a joint collaboration between our editorial and advertising teams together with local digital expert Liam Runnalls and we are thrilled to launch the initiative," Ms Brew said.
You can get your Mail subscription for just $10 a month, $52 for six months or $99 for 12 months.